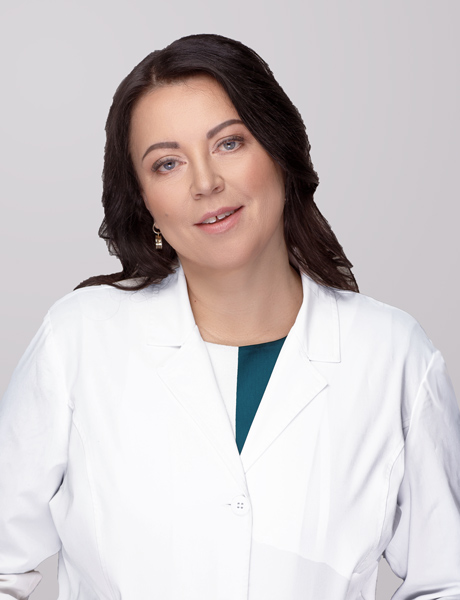 MD
Doctor Bartkeviciene Daiva
Darbo laikas
I, III
9.00 a.m.-6.00 p.m.
since 1997
in medical practice
5 000+
various gynaecological surgeries and procedures during her career
1 500+
myomectomies during her career
Performs all minimally invasive (laparoscopic, hysteroscopic) gynaecological surgeries.
Specializes in aesthetic gynaecology – performs labiaplasty, vaginoplasty, laser procedures, injections. Performs prenatal care. Has had traineeships at famous European clinics in France, Switzerland, Germany, Poland, Russia, etc. Associate professor at the Clinic of Obstetrics and Gynaecology, Vilnius University, trains professionals working in aesthetic gynaecology. (Co-)author of more than 20 scientific papers.
Services
Diagnoses and cures these diseases
Uterine myoma
Ovarian cyst
Urinary incontinence
Endometriosis
Vaginal yeast infection (candidiasis)
Menstrual disorders
Bacterial vaginosis
Trichomoniasis
Lichen
Cervical cancer
Ovarian cancer
Usually prescribes and performs tests and procedures as follows
Echoscopy
Cervical cytology (PAP)
Insertion and removal of IUD
Treatment of vaginal dryness
Correction of labia
Conization of cervix
Removal of myomas
Removal of ovarian cysts
Removal of endometriosis foci
Urinary incontinence surgery
Patients about doctor
Oksana Romaš-Latyševienė
A great doctor! She answered all my questions, performed all the necessary tests very carefully, and provided her recommendations and insights, which I will certainly use in the future. The doctor communicated appropriately and pleasantly! This is a true professional! I was very pleased. Thank you!
Read all comment