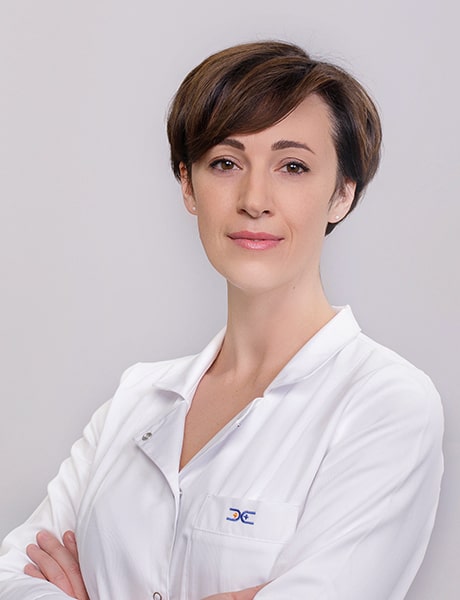 Doctor Lukosiene Viktorija
since 2014
in medical practice
15 000+
procedures and consultations during her medical career
Diagnoses and treats children with various acute and chronic kidney disorders, kidney diseases and pathologies caused by chronic and autoimmune diseases or other chronic conditions.
As part of her continuous professional development she attends courses and conferences. She has co-published several publications and conference papers in her field.
Viktorija Lukošienė is a study coordinator of several clinical research projects in nephrology.
Services
Dr Lukošienė diagnoses and treats the following diseases
Bladder inflammation
Chronic kidney disease
Pyelonephritis (kidney inflammation)
Nepholithiasis
Infectious and immune-mediated glomerular diseases
Renal tubular disorders
Nephrogenic anaemia
Kidneycysts
Diabetic nephropathy
Hypertensive nephropathy
Procedures most frequently ordered or performed
Lab test of kidneys and bladder
Kidney and bladder ultrasound