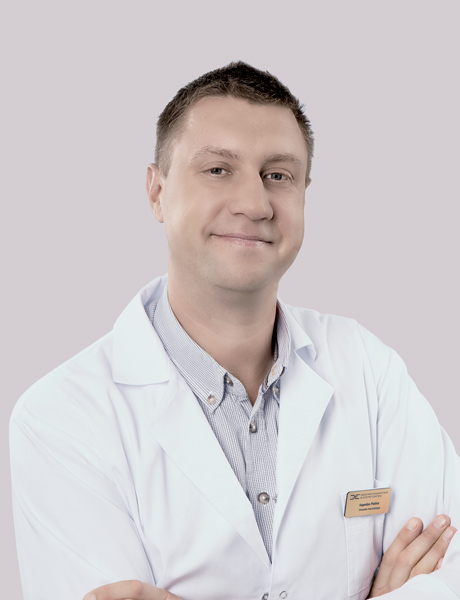 Doctor Piesina Eugenijus
Darbo laikas
I
2.00 p.m.-8.00 p.m.
III
9.00 a.m.-3.00 p.m.
V
9.00-2.00 p.m.
since 1997
professional experience
50 000+
consultations since the start of clinical practice
6 000+
surgeries since the start of clinical practice
Dr Piešina specialises in shoulder surgery and has been recognised as an expert in this field in Lithuania. He favours the minimally invasive arthroscopic surgery method.
Dr Piešina has more than ten years of practical work experience in one of the largest hospitals of Lithuania – Vilnius University Hospital (formerly Vilnius Emergency Hospital). He is a member of the Lithuanian Society of Orthopaedics and Traumatology and the Lithuanian Association of Arthroscopic Surgeons.
Services
Diagnoses and treats the following diseases
Shoulder trauma (frozen shoulder, rotator cuff injuries etc.)
Bone fractures
Dislocations
Tests and procedures most frequently ordered or performed
Magnetic Resonance Tomography (MRT)
X-ray
Laboratory tests
Physiotherapy procedures
Kinesiotherapy procedures
Patients about doctor
Ramutė Kizalavičienė
I sincerely thank Doctor Eugenijus Piešina for his accurate diagnosis, treatment and warmth. He is really a professional in this area. In my situation (frozen shoulder), after three months of insomnia, my life changed thanks to him. Three months have passed after three epidural nerve blocks and I...
Read all comment
Linas
Excellent doctor. Operated on my shoulder after dislocation. Thank you, doctor!