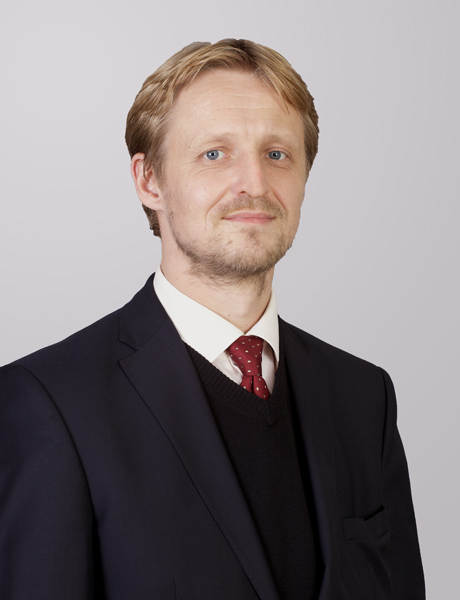 since 1996
in medical practice
62 000+
consultations during his medical career
4 000+
various neurosurgeries during his medical career
Saulius Ročka consults on vascular and oncological diseases of the brain and spinal cord, epilepsy, hydrocephalus, treatment of various brain injuries.
As part of his continuous professional development he attends courses and conferences in Lithuania and abroad, including the US, UK, Germany, and Greece among others. He has also (co-)published various publications in Lithuanian and international scientific journals on neurosurgery and is the main speaker at international scientific conferences.
Saulius Ročka is a lecturer at the Clinic of Neurology and Neurosurgery, Vilnius University, and has trained many generations of students.
Dr Ročka is the chair of the Lithuanian Neurosurgical Society, a member of the training committee of the European Association of Neurosurgical Societies, a member of the Lithuanian Society of Epileptology, the Lithuanian Neuroscience Association, and the World Federation of Neurosurgical Societies.
Services
Dr Ročka diagnoses and treats the following diseases
Spine and spinal cord injuries
Spinal degeneration
Scoliosis
Kyphoscoliosis
Sagittal deformities
Peripheral nerve pathology and trauma
Spinal cord oncology
Vascular pathology of the spinal cord
Brain injuries
Tests and procedures most frequently ordered or performed
Magnetic resonance imaging
Computed tomography
X-ray exams
Spine and peripheral nerve-induced pain treatment procedures
Cranial and peripheral nerve surgeries
Herniated disc surgeries
Patients about doctor
Tom Brennan
I have only praise, respect and thanks to give for Dr Rocka and his team. Friendly, approachable, professional and always willing to answer questions or give advice. I fully recommend him and thank him for all his work.
Saulius Žilinskas
Many thanks to Professor Saulius Ročka for urgent and professional advice at critical time. I wish you happiness and good health in helping people.