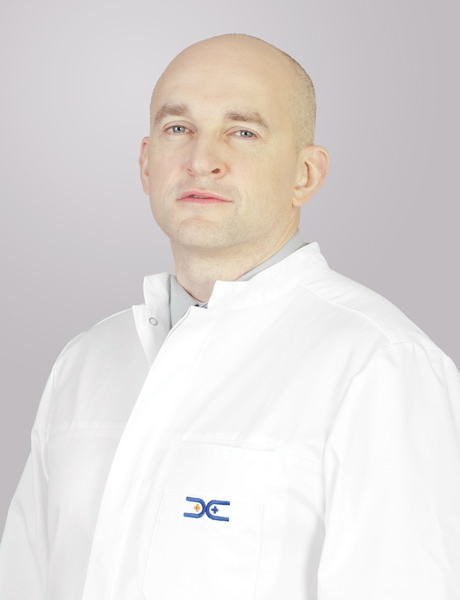 Doctor Sukys Deimantas
Darbo laikas
IV
4.30 p.m.-7.00 p.m.
V
9.00 a.m.-3.00 p.m.
since 2003
professional experience
44 000+
consultations through work placements
4 000+
urologic surgeries during work practice
Physician provides consultations regarding the various acute and chronic urinary tract disorders in women and men, malignant prostatic hyperplasia, acute and chronic inflammation of the prostate, diagnosis and treatment of oncological prostate diseases, urination and erectile dysfunction; treatment of bladder and kidney stones.
Constantly improves qualification at various scientific conferences and congresses in Lithuania and abroad, including USA, Australia, China, Italy, Germany and others. He is the author and co-author of several scientific publications in various publications. 2003 Received an award at the Baltic Conference of Urologists for the use of transrectal blockade in anaesthesia for transrectal sonography and biopsies.
Member of the Lithuanian Urological Society and European Association of Urologists.
Services
Diagnoses and cures these diseases
Benign prostatic hyperplasia
Prostatitis
Disorders of urination
Phimosis
Erectile dysfunction
Epididymitis
Balanoposthitis
Testicular hydrocele
Male infertility
Orchitis
Peyronie's disease
Kidney and urinary tract stones
Usually prescribes and performs tests and procedures as follows
Magnetic resonance imaging (MRI) examination
Computed tomography examination
X-ray examination
Echoscopy
Endoscopy
Vasectomy
Varicocelectomy
Hydrocelectomy
Frenulotomy
Cystoscopy
Circumcision
Biopsy
Laboratory tests necessary before the procedure