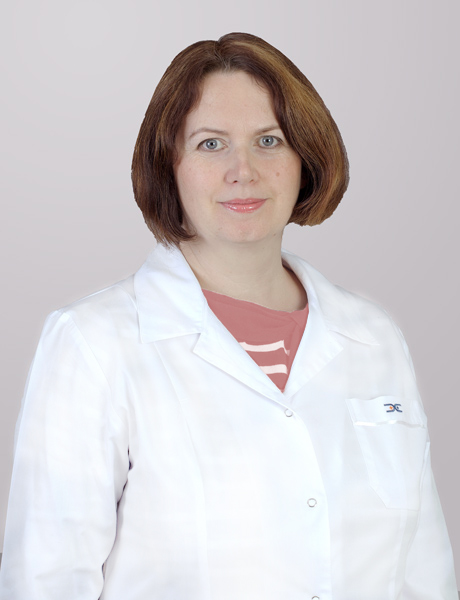 MD
Doctor Valeikiene Vaineta
Darbo laikas
I
10.00 a.m.-8.00 p.m.
II
2.00 p.m.-8.00 p.m.
V
9.00 a.m.-2.00 p.m.
VI (Third Saturday of the month)
8.00 a.m.-3.00 p.m.
since 1999
in medical practice
50 000+
consultations during her medical career
Vaineta Valeikienė consults on all neurological conditions and prescribes any necessary exams. She specializes in the diagnosis and treatment of Parkinson's.
She has published many papers on Parkinson's. Her dissertation for her doctor's degree was titled Parkinson's disease: epidemiology, clinic, treatment.
Vaineta Valeikienė is one of the most experienced professionals in her field in Lithuania.
Dr Valeikienė also trains future doctors as a residency supervisor at the Faculty of Medicine, Vilnius University.
Dr Valeikienė diagnoses and treats the following diseases
Parkinson's disease and other movement disorders
Cognitive function disorders
Sleep disorders and other disorders of consciousness
Migraine and headaches of other origin
Peripheral nervous system disorders
Alzheimer's disease and other dementias
Depression (mild)
Tests and procedures most frequently ordered
Electroencephalography (EEG)
Magnetic resonance imaging
Computed tomography
Electroneuromyography (ENMG)
Vascular ultrasound of the neck
Exhaustive blood tests
Patients about doctor
Vita Jurkauskienė
Sincere wishes and gratitude to you, dear doctor, for your sincerity and understanding what pain is. You are a wonderful, caring, and highly qualified specialist. Always remain like this.
Žydrūnė
A wonderful physician, not only an excellent neurologist, but a physician, who listened to and understood my complaints and guided me in the direction towards recovery. Wishing her greatest success!