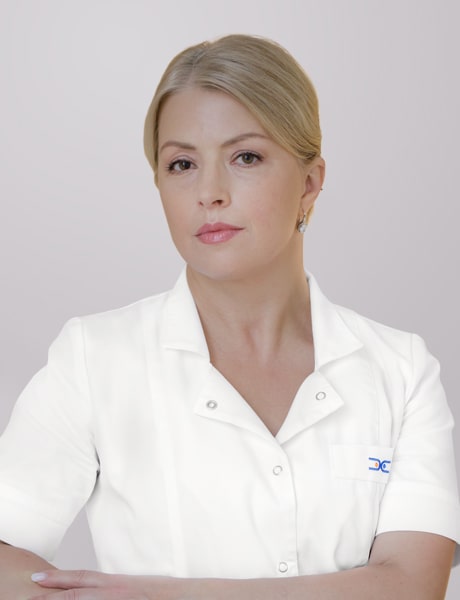 Doctor Vitko Julija
Gynaecologists obstetricians, Breasts oncosurgeons
Darbo laikas
II (performs ultrasound exams)
3.00 p.m.8.00 p.m.
IV (performs ultrasound exams)
4.00 p.m.-8.00 p.m.
V (mammology consultations)
4.00 p.m.-8.00 p.m.
VI (mammology consultations)
8:00 a.m.-3:00 p.m.
since 2005
in medical practice
15 000+
mammology consultations during her career
20 000+
ultrasound exams during her career
Consults on breast cancer, carries out breast ultrasound exams, mammographies.
As part of her continuous professional development she attends traineeships, courses and conferences in Lithuania and abroad.
Member of the Lithuanian Ultrasound Association, European Federation of Societies for Ultrasound, as well as the Lithuanian Society for Oncology and the Lithuanian Society of Obstetricians and Gynaecologists.
Services
Diagnoses and cures these diseases
Tests and procedures most frequently ordered or performed
Patients about doctor
Gulnara Gasperovič
When I came back from a consultation with the breast care specialist, Julija Vitko, I was very satisfied. The doctor carefully examined my medical documents and explained everything thoroughly. I highly recommend this pleasant and good doctor. Thank you for your professional work.