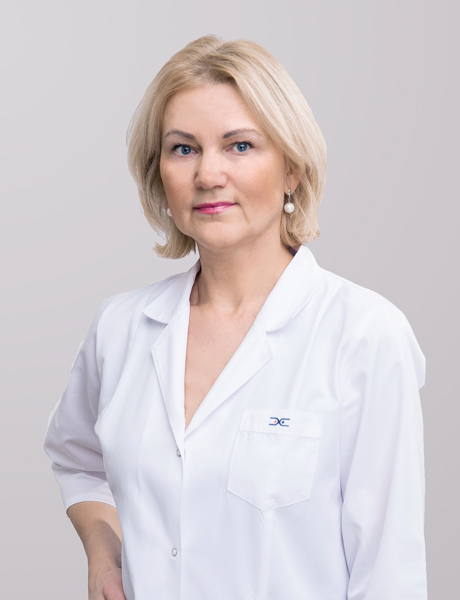 MD
Doctor Zakareviciene Jolita
Darbo laikas
V
3.00 p.m.-7.00 p.m.
VI (on even weeks)
9.00 a.m.-3.00 p.m.
since 1991
in medical practice
1 000+
patients consulted a year
Consults on all gynaecology-related questions, specializes in prenatal care. Has followed the perinatal training course Safe childbirth for 4.5 years, organized by the Perinatal medicine association of the US and Lithuania.
Received her doctor's degree in 1998, her dissertation title was 'Impact of maternal iron stores and anaemia on the newborn's health'. Became an associate professor in 2003. Gives obstetrics and gynaecology theory lectures and a refresher course Ambulatory prenatal care at the Faculty of Medicine, Vilnius University. Author of more than ten scientific papers, most of them on childbirth and anaemia in pregnancy.
Services
Diagnoses and cures these diseases
Uterine myoma
Ovarian cyst
Urinary incontinence
Endometriosis
Vaginal yeast infection (candidiasis)
Menstrual disorders
Bacterial vaginosis
Trichomoniasis
Lichen
Cervical cancer
Ovarian cancer
Tests and procedures most frequently ordered or performed
Echoscopy
Cervical cytology (PAP)
Insertion and removal of IUD