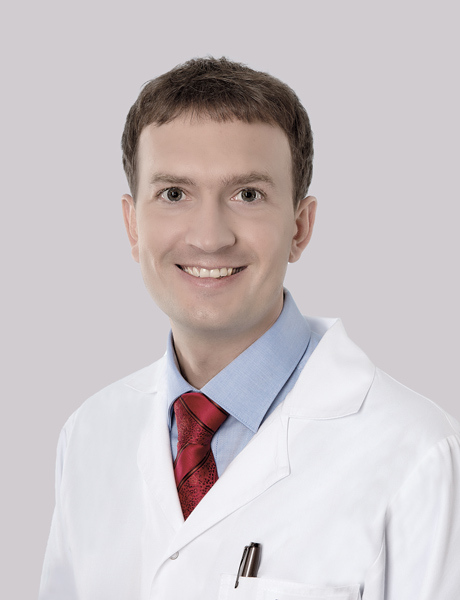 MD
Doctor Rudalevicius Paulius
Ophthalmologists (eye diseases)
Darbo laikas
The first I of the month
11.00 a.m.-7.00 p.m.
II
11.00 a.m.-8.00 p.m.
IV (operations only)
9.00 a.m.-6.00 p.m.
V (except the last V of the month)
3.00 p.m.-8.00 p.m.
VI (on even weeks)
8.00 a.m.-3.00 p.m.
since 2005
professional experience
12 000+
eye surgeries since the start of clinical practice
Dr Rudalevičius performs laser correction of nearsightedness, farsightedness and astigmatism, as well as surgery for presbyopia and cataract. He also performs monofocal, bifocal and toric intraocular lens replacement surgery. Rodyti daugiau
Dr Rudalevičius did his training with ophthalmic microsurgeon Vytautas Jašinskas, who has been recognised for his work in Lithuania and abroad. Dr Rudalevičius has also spent time at the Massachusetts Eye and Ear in Boston (Harvard University Ophthalmology dept.) – one of the five top US hospitals in the field of ophthalmology. He is a volunteer for the Mercy Ships International Medical Charity, holding the position of senior consultant – ophthalmic microsurgeon.
Dr Rudalevičius continues his professional development and participates in residencies both in Lithuania and abroad (Switzerland, Austria, Spain, USA, Finland, Guinea, India etc.).
Services
Diagnoses and treats the following illnesses
Cataract
Nearsightedness, farsightedness and astigmatism
Keratoconus
Glaucoma
Tests and procedures most frequently ordered or performed
Complex eye examination
Fundoscopic examination
Visual acuity test
Intraocular pressure (IOP)
Laser vision correction
Keratoconus surgery
Cataract surgery
Presbyopia (age-related farsightedness, elderly farsightedness)
Glaucoma surgery