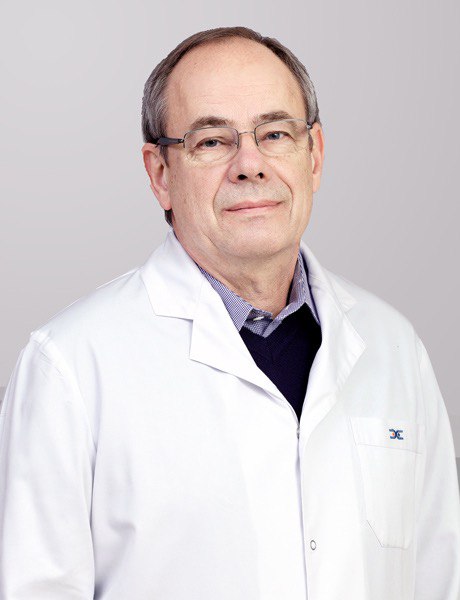 Doctor Daunoravicius Ricardas
since 1976
in medical practice
10 000+
pregnant women under his care during his career
Specializes in prenatal care, is an acknowledged expert in the field in Lithuania.
Has been the head of the Obstetrics Department of Vilnius City Clinical Hospital, one of the largest health facilities in Lithuania, for many years, now – the head of the 2ndchildbirth division.
Residency supervisor at the Faculty of Medicine, Vilnius University. Author of many presentations and scientific papers, most of them on prenatal care and childbirth. Continues his professional development in Lithuania and abroad.
Services
Diagnoses and treats the following diseases
Uterine myoma
Ovarian cyst
Urinary incontinence
Endometriosis
Vaginal yeast infection (candidiasis)
Menstrual disorders
Bacterial vaginosis
Ovarian cancer
Tests and procedures most frequently ordered or performed
Echoscopy
Cervical cytology (PAP)
Insertion and removal of IUD
Patients about doctor
Sandra Jurgelionytė
Great doctor and person. Specialist in his area. THANK you very much for the correct decision on 1 July 2008.